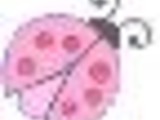 This is my adapted version of a recipe I found on Recipe Source. It's really easy to prepare, and includes ingredients that most cooks tend to have on hand in their pantry.
Directions
Preheat oven to 350°. Grease a 9x9-inch baking pan.
Cream butter and sugar together. Add egg and vanilla, beating well. Add flour, baking soda, and cinnamon, and blend well. Add grated apples and beat well by hand. Pour cake batter into prepared baking pan.
Combine all topping ingredients and sprinkle evely on top of cake batter. Bake at 350° for 40 minutes.
Remove cake from oven, and let cool. Cut 3 rows horizontal and 3 rows vertical (yielding 9 servings).