Prep 10 mins
Cook 40 mins

This is my adapted version of a recipe I found on Recipe Source. It's really easy to prepare, and includes ingredients that most cooks tend to have on hand in their pantry.
Directions
Preheat oven to 350°. Grease a 9x9-inch baking pan.
Cream butter and sugar together. Add egg and vanilla, beating well. Add flour, baking soda, and cinnamon, and blend well. Add grated apples and beat well by hand. Pour cake batter into prepared baking pan.
Combine all topping ingredients and sprinkle evely on top of cake batter. Bake at 350° for 40 minutes.
Remove cake from oven, and let cool. Cut 3 rows horizontal and 3 rows vertical (yielding 9 servings).
Most Helpful
Very nice apple cake, simple and tasty! Made for ZWT #9. My batter was stiff too, but it turned out just right, not dry but moist.

We loved this apple cake. It is full of flavor and very moist. I was a bit worried because the batter was so stiff, but after hand mixing in the shredded apples it was the perfect consistency. Mine was done in about 30 minutes, because I was using an 8x8 pan. Next time I make this, I think I will mix the walnuts into the batter and skip the topping. I loved the apple cake without the topping! My husband wants me to make this again so he can bring it to work. :)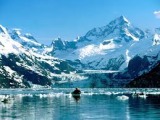 What a wonderful cake! Super easy to make and incredibly flavourful. Made for ZWT6 Seasoned Sailor and his Sassy Sirens.