Prep 10 mins
Cook 25 mins
Cheap, fast, easy and good.
Directions
Put lentils, the 3 cups of water, and 1/2 the onion in a sauce pan on medium heat.
In a small frying pan, combine the other half of the onion, and the rest of the ingredients except the avocado and carrot. Cook until onion is soft.
Add the contents of the frying pan to the sauce pan containing the lentils and water.
Cook until the lentils are soft (about 20 minutes longer).
Grate the carrot and slice the avocado to use as a topping.
Serve with naan or pita for a complete meal.
Reviews
Most Helpful
To quote Randy Jackson, this was just okay for me, Dog. To be fair, I've never had Dal before - easy or otherwise - and I've not eaten lentils before, so this was a real first. Tasted a little bland to me, so added some more curry and some red pepper flakes. Like others, I thought the addition of avocado and carrot clever. I will try again. Thanks for posting.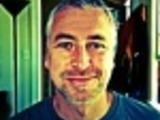 Excellent, and super easy! It took about twice as long to cook the lentils, however. I added a little salt and pepper - personal preference.
This was perfect. I used 1/2 tsp of curry powder and it seemed right. I am at high altitude so it wasn't so much soup as it was just cooked lentils by the time the lentils were soft. The avocado and carrots gave it a great flavor and texture. Served with a salad and some bread/pita. Thanks!