Easy Cucumber Sandwich Appetizer
Bergy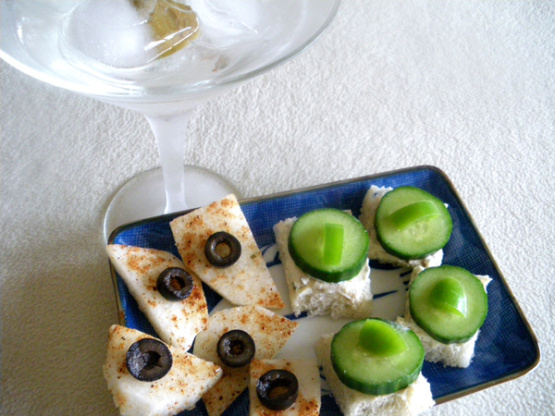 This is actually my friend Lauri's recipe. It so delish. They are so simple. Enjoy!
Simply cut circles of white bread with a biscuit cutter.
You can use whatever size you like.
I prefer my bread to be the same size as the cucumber.
Spread the bread with some cream cheese.
Top with a slices of thin or thick cucumber.
These are open faced sandwiches.
Enjoy!