loof751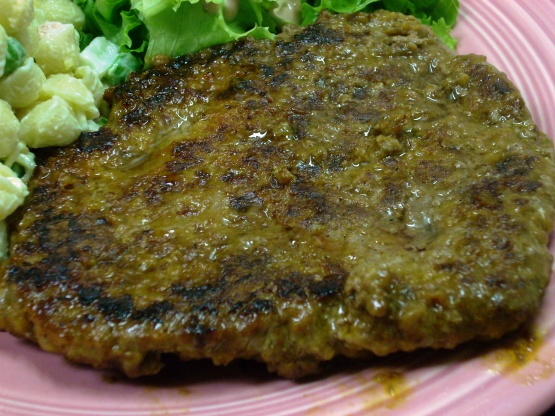 I love to experiment with different ways to cook meat. This is the best way I found to make cube steak. Plus it is quick easy and inexpensive.
This recipe is really good I am used to making cubed steak in the oven but this way is even better and I will keep making it this way
Melt butter in skillet, add minced onions and cook 1-2 minutes.
Mix flour, paprika, & grill seasoning together and place on a plate.
Season steak with salt and pepper then dredge through flour mixture making sure not to coat the meat too heavily
Cook for 3-5 minutes on each side depending on size of meat. Serve immediately.