Easy Crunchy Healthy Sandwich
flower7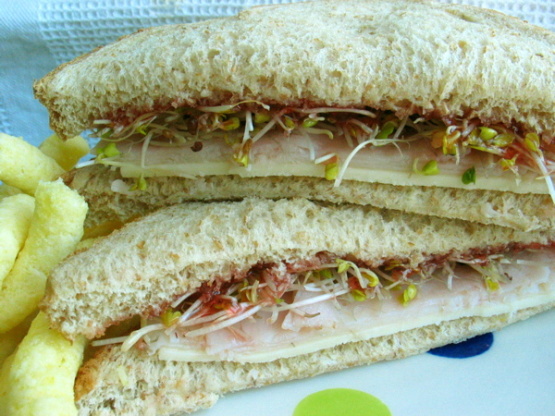 I had this sandwich at a tea room and enjoyed alot to share.

This was very tasty! I had it just like it's listed for lunch yesterday. For lunch today, I added a little schmear of cream cheese. Both ways were good, though my cream cheese addition helped cut the sweetness of the strawberry jam a little more (I used jam that a neighbor made). I look forward to enjoying this combo again! Thanks for posting!
Apply the turkey and cheese and sprouts on bottom slice of bread.
On other slice of bread spread jam, join and cut in half, enjoy!