Easy Crock Pot Roast Beef
When you don't have time to prepare a great roast in the oven.
2 lbs beef roast (any cut will work, whatever is on sale)
1 (10 1/4 ounce) can French onion soup
1 (10 1/4 ounce) can cream of mushroom soup
3⁄4 cup dry red wine
6 ounces fresh mushrooms, sliced
Directions
Put all the ingredients into the crock pot and set on low for 8-10 hours .
The soup and juice make a great base for a gravy with the addition of some flour (adding a juice to a quarter cup of flour until the correct consistency is reached).
Most Helpful
I've made this with water instead of wine and potatoes and carrots;very tasty and sto fast to prepare.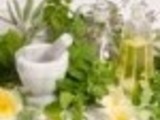 We made this twice in a week because my husband liked it so much! delicious and easy to make. This made a lot of delicious gravy too - we thickened it once and left it "au jus style" the second time and both ways it was fine. - we served it with yorkshire pudding and veg and salad and everyone loved it (four children under 8 here!)
SUDDENLY discovered DH had NOT put latest meat purchases in the freezer - and was desperate to get something going at 11 AM !! Had this (a 3 pound chuck) in the crockpot, with wine, soups,a can of mushroom pieces, snd some Italian seasoning, by 11:15 !! Left it on HIGH until 5:30, and pleasantly surprised at flavor and tenderness. Will refrigerate ALL of the leftovers, skim off the fat (which I did NOT have time to trim) and will thicken and add some other veggies to the gravy. Thanks, Jim !