Easy Crock Pot Pork Tenderloin Roast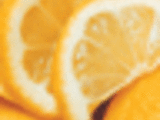 This is the most delicious and easy crock pot meal. It's great to just throw the ingredients into the crock pot in the morning, then I just serve with rice or egg noodles and a veggie and salad and my family loves it. It's nice for my family as there are just the three of us so we get two meals out of it.
Directions
Put pork tenderloin in crock pot.
Add the soup.
Add the water.
Add dash pepper.
Put sliced onion on top of roast.
Cook on high for approximately 5-6 hours or until tender.