Easy Crock Pot Pork Tenderloin Roast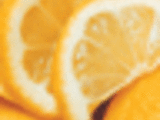 This is the most delicious and easy crock pot meal. It's great to just throw the ingredients into the crock pot in the morning, then I just serve with rice or egg noodles and a veggie and salad and my family loves it. It's nice for my family as there are just the three of us so we get two meals out of it.
3 -4 lbs pork tenderloin (boneless roast)
2 (10 1/2 ounce) cans Campbell's Golden Mushroom soup
1 1⁄4 cups water
1 dash pepper
1 onion, sliced
Directions
Put pork tenderloin in crock pot.
Add the soup.
Add the water.
Add dash pepper.
Put sliced onion on top of roast.
Cook on high for approximately 5-6 hours or until tender.
Most Helpful
I made this recipe last night, with a few modifications. Since I was making only a 1.5 lb tenderloin, I used one can low-sodium cream of celery soup instead of mushroom, 1 can of water, a pinch of kosher salt, a teaspoon of garlic powder, and a tablespoon of worchestershire sauce. I kept the onion and the pepper, of course. It took all of 5 minutes to throw it all together, and was fantastic when I got home. I served it with mashed potatoes and fresh green beans, and made a gravy from the cooking liquid by adding it to two tablespoons each of flour and butter that I combined in a hot pan. It was delicious! This will definitely be a staple on the menu.

I added 1/2 a pack of onion soup mix as well as 1 tbsp minced garlic. Delicious!!!
OH SO GOOD! I followed your recipe exactly except I also added garlic powder. We love garlic! This was fall apart tender and really easy as I had all of the stuff on hand. I'm going to put the leftovers in a salad tomorrow for lunch. So simple...so good. Thanks!