Easy Crock Pot Pork Chops
Bergy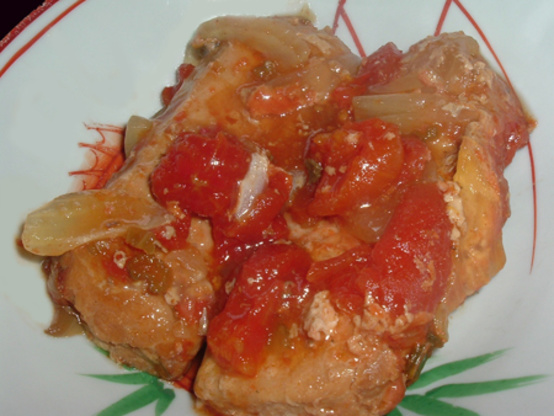 Can adapt to the oven also. It's not gourmet, but if you're pressed for time, it's darn good.

Top Review by ByNDii
Pork chops were the only thing left in the freezer so I searched for a quick and easy recipe, and this was the one I chose :D The whole day I was breathing this in as it was cooking in the slowcooker and I just could not wait for dinnertime, the day went so slow LOL. I also added a tablespoon of bottled minced garlic and cooked it for 4 hours on high. Delicious :)
Lightly salt and pepper both sides of the pork chops and place them into the crock pot.
Top with sliced onion, then brown sugar and thyme.
Pour the undrained stewed tomatoes over top.
Cover and cook on low for 6-8 hours.