Lisa1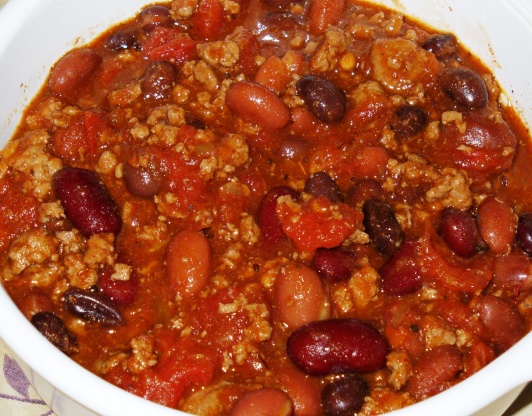 My latest chili recipe – I've found it tastes best if made the day before. Adjust the heat by using hot, medium or mild picante sauce and taco seasoning (I use hot for both). Red pepper flakes are optional, but I like it hot and use 2 teaspoons.
Mix all ingredients in Crock Pot.
Cover; cook on HIGH for 3 to 4 hours.
Note: To make on stovetop, mix all ingredients in a big soup pot; cover and simmer for about an hour or so.