Easy Crescent Samosa (Indian Style Sandwiches)
Easy to make baked version of the delicious filled Indian sandwiches. Vegetarian, mild and so simple. Make it spicier if you wish by adding more curry powder or a bit of cayenne. I adapted this from a Pillsbury bake-off winning recipe. Great snack, appetizer, or main dish! Serve with this yummy honey sauce!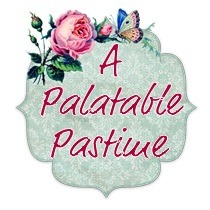 These were very easy to make and had an excellent flavor in the spicing! The dipping sauce was delicious and was as popular as the traditional tamarind and cilantro chutneys. Definitely a keeper. Thanks, Sarafish!
Saute onion and garlic in oil 5 minutes until onion is soft.
Add all other ingredients except crescent rolls.
Stir gently over medium heat for several minutes until well incorporated.
Set aside.
Heat oven to 375°F.
Open cans of crescent rolls and unroll the dough.
Separate into 4 rectangles and pinch the triangular perforations to seal.
Cut each rectangle in half crosswise to make squares (you'll have 8 squares per can of crescent rolls).
You may have to coax the dough gently with your hands to make it square and to close up the perforations.
Spoon a heaping spoonful of filling in the center of each square and fold over to make a triangle.
Pinch the edges to seal.
Bake on cookie sheets sprayed with Pam for 12-15 minutes until golden.
Cool slightly on rack.
Serve warm with Honey Dipping Sauce.
Mix sauce well in small bowl.