Diana 2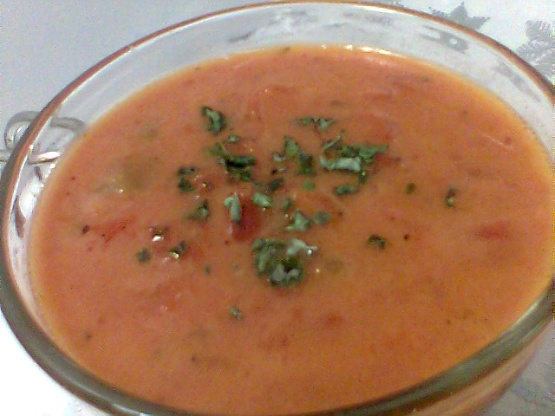 Thick rich and full of tomato flavor, and takes only minutes to make --- use good quality Italian canned crushed tomatoes for this, it really makes a taste difference, I also like to add in about 15 minced fresh basil leaves :)
In a large saucepan bring the crushed tomatoes, chili flakes, broth and seasoned salt to a boil over medium heat.
Reduce heat to low and simmer uncovered for 20-25 minutes stirring occasionally.
Add in sugar, cream and butter; cook until butter is melted and all is combined.
Season with black pepper to taste.
Ladle into bowls and sprinkle with croutons.