Easy Creamy Santa Fe Chicken (Crock Pot)
skatz992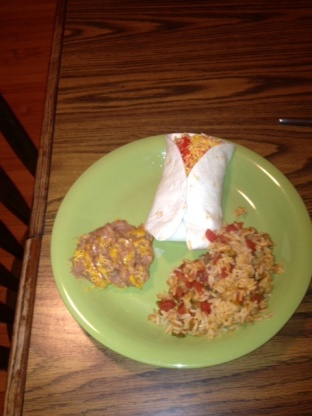 Super creamy and just a little spicy.

Top Review by Kimex
Wonderful smells were coming out of my kitchen when I walked in the door after work, even my son said, "Oh man, that smells good!" We all liked this a lot and it mixed up so quick I was able to throw it in the crockpot when I came home for lunch. Originally was going to give it 4 stars because my 6 year olds were not really crazy about the spice, but I decided on a 5 star rating when I realized that I could combine the leftovers with a couple of cans of cream of chicken soup and more salsa and chicken broth and make a wonderful santa fe chicken soup. The leftovers sound almost better than the original dish. This will be a staple recipe at our house. Thanks much!
In crock pot, mix together beans, corn, and 1/2 cup salsa.
Top with the chicken breast, then pour the remaining salsa over the chicken.
Cover and cook on high 2 1/2 to 3 hours, or until chicken is tender.
Remove the chicken and cut into bite size pieces.
Put back into the crock pot.
Add the cream cheese (cut into cubes to melt faster), and turn to high.
Heat until cream cheese melts, and blends into sauce.
Serve over rice.
Top with shredded cheese.