Easy Creamy Porcupine Meatballs
Boomette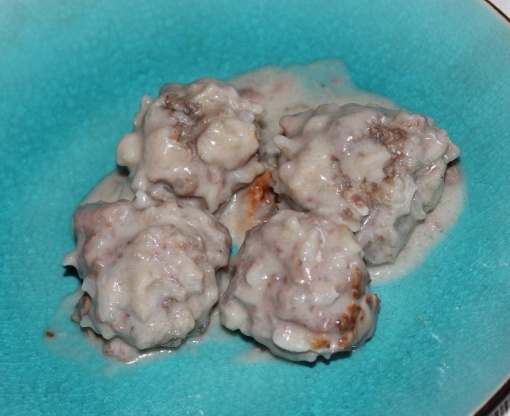 Most people make these in tomato soup. I had started making it one day before I realized I didn't have any tomato soup - so I tried it with Campbells Cream of Celery soup... it was wonderful! You can also use Cream of Mushroom soup. Makes it creamy and yummy. I won't go back to tomato sauce... I also stir in a can of green beans at the end of cooking...it's like meatballs AND green bean casserole. Yum.
In a large pot, heat Cream of Celery soup and milk on medium heat.
Mix ground beef, rice, water, onion powder, salt and pepper until combined.
Form into 1 inch balls
Drop into soup.
Cover and simmer on medium low for about 45 minutes.