Easy Creamy Porcupine Meatballs
Most people make these in tomato soup. I had started making it one day before I realized I didn't have any tomato soup - so I tried it with Campbells Cream of Celery soup... it was wonderful! You can also use Cream of Mushroom soup. Makes it creamy and yummy. I won't go back to tomato sauce... I also stir in a can of green beans at the end of cooking...it's like meatballs AND green bean casserole. Yum.
Directions
In a large pot, heat Cream of Celery soup and milk on medium heat.
Mix ground beef, rice, water, onion powder, salt and pepper until combined.
Form into 1 inch balls
Drop into soup.
Cover and simmer on medium low for about 45 minutes.
Most Helpful
This is so easy, taste great and is pure comfort food. The only change I made was to use mushroom soup. Thanks Jennibear :) Made for Name that ingredient tag game
Man! These were awesome! We absolutely loved them, and they are going into my regular recipe rotation, FOR SURE. Made for Spring PAC 2010 ;-)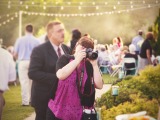 Made for Fall 09 PAC This is the answer to a problem I have been having. Love Porcupine Meatballs but can't eat tomato. Very easy to make, and tasty comfort food for a day that was spent stacking 6 cord of firewood. Thank you so much for a lovely recipe.