Easy Cream Cheese Brownies
Prep 10 mins
Cook 40 mins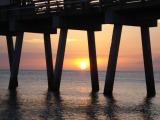 This makes a big 13x9 pan of brownies, using a brownie box mix. Super easy and looks gormet when you are done! (Be sure to buy the box mix that says that it makes a 13x9 recipe or you'll have problems.) The mix I use is by Betty Crocker.
Directions
Preheat oven to 350 F degrees.
Prepare the brownie mix according to package directions (water, oil, eggs).
Pour into a greased 13x9-inch baking pan.
Beat cream cheese with electric mixer on medium speed until smooth.
Add sugar and mix. Add vanilla and egg; mix until well-blended.
Place cheese mixture in dolups over the whole pan, leaving some brownie showing inbetween.
Cut or swirl through batter several times with a knife or fork for a marbled effect. It can be tricky to get a good marble effect so be careful not to over work it.
Bake for 35 to 40 minutes. Cool; cut into squares. (These will also freeze well).
Reviews
Most Helpful
Loved this recipe. I added a pinch of instant coffee to enhance the flavor of the brownies. I also added 1/2 tsp of vanilla and 1/2 tsp almond extract to the cream cheese mixture. These brownies came out rich and moist!
Great! Did add handful or semi sweet choc chips.
My mom used to make these topped with homemade chocolate frosting.
So incredible and moist! I used dark chocolate brownie mix + added 1/2 cup swirled choco chips + 1/2 cup semi-sweet choco chips. Pretty and yummy!
Summer Central