Susan A.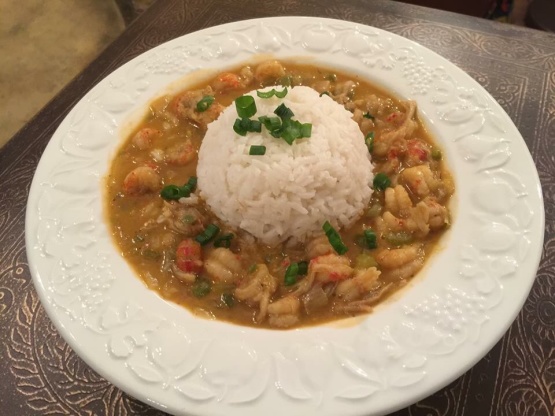 There are hundreds of recipes for Crawfish Etouffee. This is the old fashion way to cook Crawfish Etouffee. Very simple yet very flavorful.
PEOPLE! PEOPLE! PEOPLE! Where's the white wine? NO good Cajun recipe omits the booz!
In dutch oven melt butter over medium heat.
Add onions, bell pepper, celery and garlic.
Saute vegetables until soft, about 30 to 45 minutes.
Add Crawfish tails and seasonings.
Cover and simmer for 10 minutes.
Add the mushroom sauce, let it simmer for 5 minutes.
Add to crawfish mixture, cover and simmer for 10 more minutes.
Serve on hot rice.