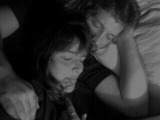 This side of fritters will accentuate a nice fish soup, platter, or fish fry!
Directions
Heat oil in skillet. Saute red pepper, onions, garlic, scallion and hot pepper sauce for about 2 minutes. Drain vegetables using a mesh strainer and allow to cool slightly. Place vegetables in a bowl and add egg, milk, and flaked fish.
Mix flour and baking powder. Slowly add it to the fish mixture, a little at a time to make a medium batter.
Deep fry by teaspoons in a small amount of hot oil for about 2 minutes per side or until golden brown. Do in batches. Drain on paper towels and serve.
Most Helpful
These were really yummy. I mixed mayo with a lot of Cholula to make a dipping sauce. It was very tasty! I like the red bell pepper in it. Easy to make too! Thanks for posting! Made for Photo Tag.
Very good. lots of flavor