Easy Cinnamon Topped Raisin Bran Muffins
MasakoHI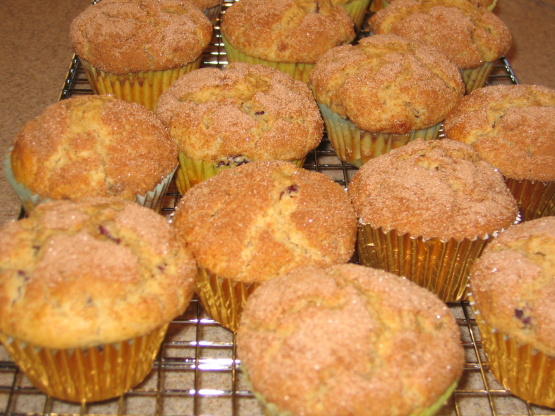 These are really easy to make, and the cinnamon/sugar topping adds a nice touch of flavor. I make extras and freeze them in a tupperware container. Then I can just pop one in the microwave for my daughter's breakfast.

I just tried your muffins tonight. They were very good plain and also with butter. Simple and quick to make. I wii definitely make again. Thank you very much.
In large bowl, soak raisin bran cereal in milk for 10 minutes.
Add egg, oil and vanilla.
Mix well.
Add flour, sugar, baking powder and salt.
Mix just until moistened.
Batter will be lumpy.
Divide batter between 12 greased or paper-lined muffin tins.
Mix cinnamon and sugar for topping.
Sprinkle cinnamon/sugar mixture over muffins.
Bake at 400 degrees for 20 minutes, or until done.