Easy Cinnamon Maple Butter
Gatorbek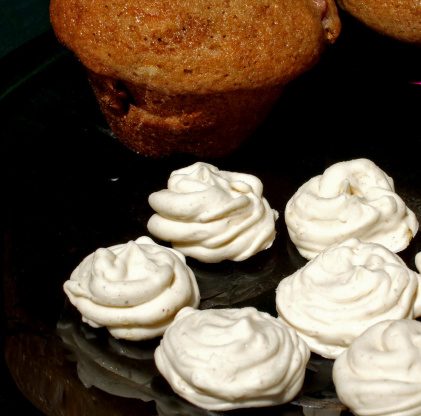 You have to try this on waffles, pancakes or toast! If you don't want to use a pound of butter then cut the recipe in half...also, if you are using unsalted butter then add in a pinch of salt.

FABULOUS on baked sweet potatos especially when they've been shoved into hot coals after you've grilled everything else (hmmmmm, I need to post that recipe)! As usual, Kitten, another great recipe! Thank you for posting!
1

lb butter (no substitutes)
1⁄4 cup maple syrup (it is best to use a good-quality brand of maple syrup for this)
1⁄2 teaspoon vanilla (can use more)
1⁄2 teaspoon cinnamon (or to taste)
With an electric mixer beat all ingredients until smooth and creamy in a bowl.
Add in more cinnamon to taste if desired and mix again.
Transfer the mixture to a crock and chill until firm.
Keep covered with a tight fitting lid or foil when refrigerated.