Easy Chocolate Turtle Bars
Rich and easy. What more could you want? These are very simple to make and delicious.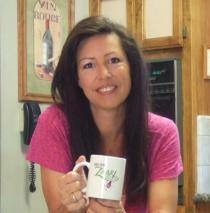 This is such an easy and very rich dessert. My family loved it. Thanks for sharing these easy turtle bars. Ingredients I always have on hand. (Made for Spring PAC 09) ~V
Preheat oven to 350°. Grease a 9x13 pan. Melt butter and mix with graham cracker crumbs.
Press crumb mixture into bottom of pan.
Sprinkle chocolate chips over crumb mixture.
Top with entire jar of caramel sauce.
Arrange pecan pieces or whole pecans over caramel sauce.
Put in oven for 15-20 minutes until chips melt.
Remove from oven, cool and cut.