Chef Dee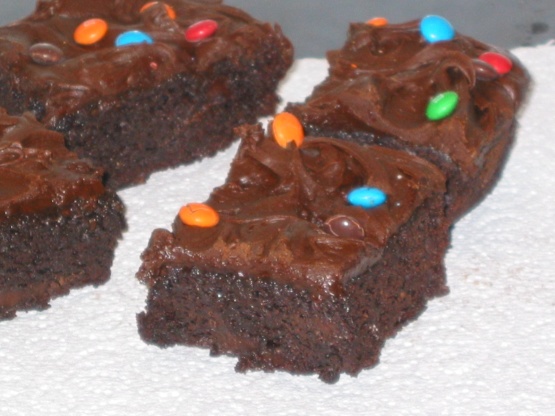 Created for my 3 Ingredient Beginner Brownies. If you like chocolate, you will love this frosting. Easy to make, delicious to eat.

I made this recipe exactly as written with no deviations. This was a good icing and very quick to put together. The icing spreads easily without tearing the cake and the taste is very good! I did find that the leftover cake must be refrigerated or the butter starts to separate from the icing- leaving a weeping effect.
In a small bowl, melt the butter in the microwave.
Stir in chocolate chips until melted.
Add the frosting, blending until smooth.
I like to put the frosting on the brownies while they are still slightly warm, then refrigerate until set.