Easy Chocolate-Chocolate Chip Cake
lets.eat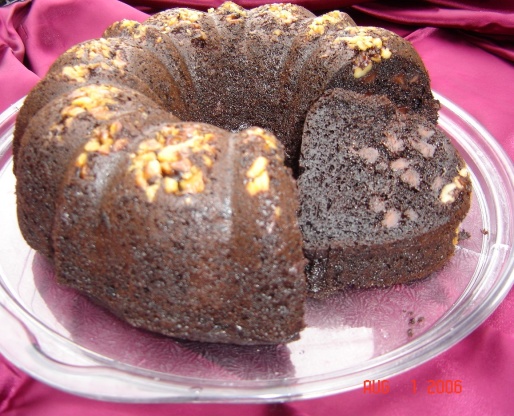 This recipe calls for Devils Food cake but I use any kind of chocolate cake mix. This cake is very moist and yummy.
Mix cake and pudding mixes, oil, water and sour cream.
Add eggs, mix again.
Fold in chocolate chips.
Grease bundt pan, pour nuts in bottom of pan and then pour batter over nuts.
Bake 1 hour 25 minutes at 325 degrees.