Katiiee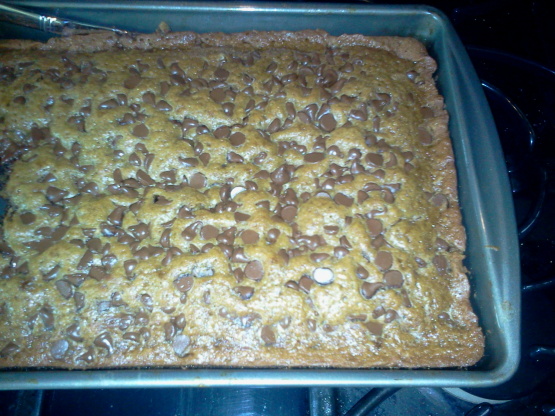 My mother used to make this recipe whenever we had company. It was legendary in our neighborhood. It is quick and delicious!

Top Review by sam30
my eleven year old and my four year old daughters made this wonderful cake,it was the best chocolate cake we have ever tasted,your mother should have won an award for this one!!!!
Pour water over oatmeal and let stand for 10 minutes.
Add sugars and margarine and mix well.
Add eggs and mix.
Add dry ingredients except chips and mix.
Add 1/2 of the chocolate chips.
Pour batter into greased 9x13 pan.
Top with the remaining chocolate chips.
Bake at 350°F for 40 minutes.