Bergy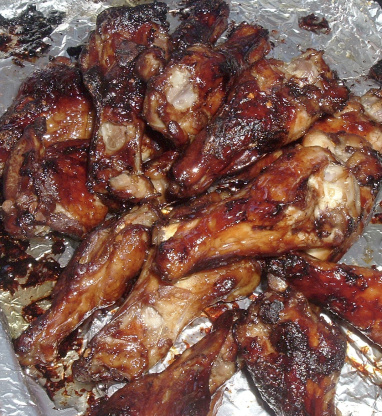 Great recipe for marinated chicken wings. Use as an appetizer or the main course.

Top Review by Bergy
Love this recipe - minimum ingrediets, great finished product! I did add 1 tsp dry Chili pepper and that did give a perk! I marinated them from 6 AM until 5PM. & the flavor was infused even after this short time. Easy recipe with great results. Thanks Diggy for a definate DO AGAIN recipe
Mix all ingredients together and pour over drumettes.
Marinate overnight and bake at 325 for 1 1/2 hours, turning 3 times.