Parsley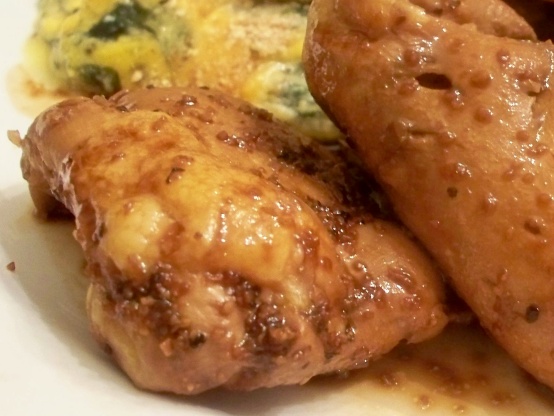 I came across this recipe when I was looking for something easy using the ingredients I had on hand. Prep time includes marinating

Tasty and tender, but very salty. I will make it again, but next time I will use low-sodium soy sauce!
Combine all ingredients in a large pot.
cover and marinate for 1-3 hours.
Bring to a boil, then lower heat.
Cover and let simmer for 30 minutes, stirring occasionally.
Uncover and simmer until sauce is reduced and thickened and chicken is tender, about 20 more minutes.
Serve with rice.