Bec6206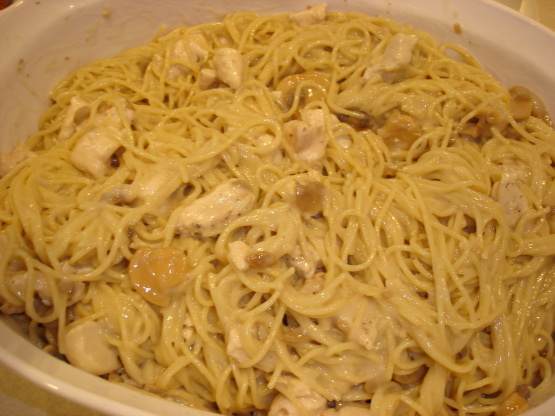 Having been a miltary wife, I had the pleasure of making lots of wonderful friends. This dish was a favorite of my friend, Tammy (whom I met in Alaska). It is simple yet delicious!

This was very good. It does make a lot. I used 2 ckicken thighs and cut back on the noodles a bit and it filled a 9 by 13 inch dish. 6 very good sized helpings. I did add a little hot sauce and some miss. dash far a little extra flavor. All in all a good, easy, quick and cheap can't go wrong with that!
Combine all ingredients except cheese.
Pour into a large casserole dish and top with grated cheese.
Bake in 350 degree oven until cheese is melted.