3 Reviews
I thought (and do did my family) that it was very good. I guess I went a little overboard on the ingredients, but also added, portobello mushrooms, cut up asparagus and a little milk also. Not sure what I did wrong but it yielded two pot pies, but that's fine as my family loved it and they don't mind eating leftovers. Thanks for the delicious and easy recipe.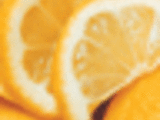 I was so happy to find this quick and easy recipe! My son is a huge pot pie fan, and he loved it! It went over well with my husband and toddler daughter as well. I did add a bit of milk, as well as some poultry seasoning, salt and a touch of nutmeg. I also baked the bottom shell before putting in the filling to make it a bit crispier. Thanks for posting!
Easy, quick and very tasty! The filling was too thick for me, but my husband didn't comment on that. Next time I will add milk to make the sauce thinner. Also, the crust should be trimmed; I tucked mine under which yielded an inedible crust-edge. Thanks for the recipe!
Easy Chicken Pot Pie