Prep 20 mins
Cook 40 mins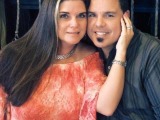 This recipe came from my 1998-99 MOMS church cookbook. It is a very filling, comforting dish.
2 (10 ounce) cans cream of potato soup
1 can Veg-All, drained
2 cups diced cooked chicken
1⁄2 cup milk
2 frozen 9 inch deep dish pie crusts
1 egg, slightly beaten
Directions
Combine first 5 ingredients.
Spoon into prepared pie crust.
Cover chicken mixture with top crust.
Crimp edges to seal.
Slit top of the crust in several places.
Brush with egg.
Bake at 375 degrees for approximatley 40 minutes, or until top of pie crust is golden brown.
Cool 10 minutes and serve.
Reviews
Most Helpful
Thank you for posting! I had this recipe years ago and lost it. This is so quick and yummy! I add salt and use thawed mixed veggies as the others are a little too muchy for us. The cream of potato soup makes all the difference! TY!
I forgot to rate this! I made this a few months ago when I wanted to look like I slaved in the kitchen all day.... I claimed to have made the crust cook the veggies make my own filling from scratch etc.... I looked like a star with this recipe! Thanks for posting!

I made this for lunch and it was very good. The bottom crust I browned a bit in the oven first and than added the vege and soup mix. Also added about 1/2 can of diced potatoes to the mixture. Thank you Juenessa!