Easy Chicken or Turkey With Dumplings
Prep 10 mins
Cook 30 mins
this is a delicious comfort food meal that takes a very short time to put together and will work well using leftover cooked chicken or turkey, you may use your choice of small frozen veggies such as cut green beans, peas, corn, carrots or baby onions or use a mixture.
2 (10 3/4 ounce) cans cream of chicken soup, undiluted
1 (10 ounce) can low sodium chicken broth ((mixed with with water to measure 5 cups)
1⁄2-1 teaspoon garlic powder (may omit if desired)
3 cups chopped cooked chicken or 3 cups turkey
1 cup small frozen mixed vegetables, thawed
1⁄4 teaspoon fresh ground black pepper (or to taste)
1 (7 1/2 ounce) can refrigerated buttermilk biscuits (such as Pillsbury)
Directions
In a bowl mix the chicken soup with water to measure 5 cups then add/whisk in the 2 cans of undiluted cream of chicken soup and garlic powder until smooth and combined.
Transfer to a Dutch oven then add in cooked chicken or turkey and frozen vegetables and black pepper; bring to a boil over medium heat-high stirring.
Separate the biscuits in half forming 2 rounds, then slice each round in half.
Drop the biscuits into the simmering mixture one piece at a time then gently stir.
Cover and reduce the heat to low and simmer for about 15-20 minutes, stirring gently a few times during cooking.
Most Helpful
Kitten, this was absolutely fab-u-lous! My family just "Mmmm'd" through the whole meal. I've made dumplings many times before and this is the first using canned biscuits. What a surprise! They were incredible! This was such a soul-warming meal....perfect for these cold days that are upon us. I didn't have canned broth, but I did have a container of "soup base". This stuff in great. I just put 5 cups of water into a big bowl, nuked it, then added as much soup base as I wanted. I did add extra and the taste was just wonderful. Also, since I only had 2 cups of left-over chicken, I used extra vegetables. I had a large bag of broccoli, cauliflour (sp?), and carrots. The veges were large, so I thawed them a bit and then chopped them into tiny pieces. We had enough left for two meals. The second night, I didn't have quite as much left so I used Grand Biscuits, cooked them, and when they were almost done, I split them and put ham and cheese between. I cooked for a few minutes until the cheese was melted and Oh, boy, did these sammys tasted good dunked into your Chicken and Dumplings. Also, Kitten, I'm sorry I haven't emailed you in a while. I don't have the Premium Membership anymore. This gives me a good chance to say "HI" and I hope and pray that you're feeling well. Terry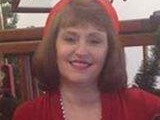 I made this for a holiday party, and it was a huge hit! Thank you!! Everyone wanted the recipe. I can't wait to make it again - it's so easy!!
I made this but didn't do the dumplings because my family thought they were gonna blow away with the wind from starvation (HA!!)..so being in a rush, I just made the "stew" cooked the biscuits in the oven while I made it, and served this over hot biscuits..YUMMM! would be great over rice too!!