CandyTX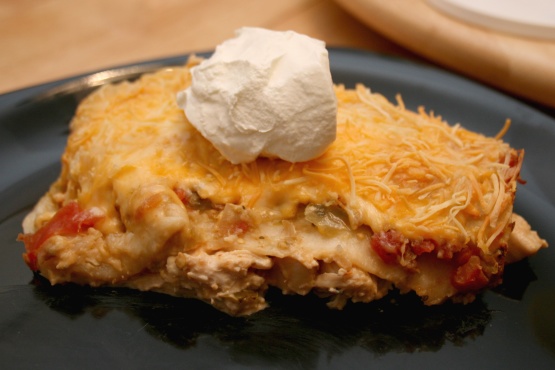 If you like Mexican food you will love this! A simple and fast, fool proof recipe that anyone make! Perfect for a last minute meal and always a crowd pleaser! You can also add a small can of diced green chilies to spice it up if you like it hot.

This is really easy and good. I will be making this again. Thank you for a Great recipe.
preheat oven to 325°F.
In a large mixing bowl, combine drained chicken, verde salsa, 2 to 3 cups shredded cheese, cream cheese, and regular salsa.
Mix ingredients together until everything is very well blended.
Add about 1/4 cup of mixture to each tortilla and roll up placing each one fold-side down, in a 9x13 inch baking dish.
Cover with the remaining shredded cheese and place in the preheated oven for 30 to 40 minutes, or until the cheese is melted through.
Serve with sour cream and salsa!