Easy Chicken Dressing Bake
twissis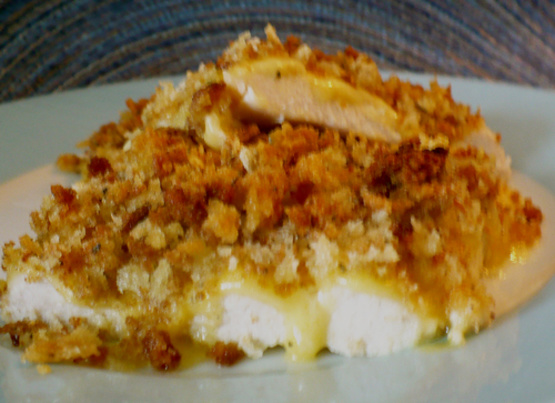 This is a simple to prepare, tasty dish. It is perfect for the beginner or busy cook.

This recipe definitely gets 2 thumbs-up from me as the most prep-friendly, ingredient-friendly, family-friendly & best down-home comfort food I have eaten in a while. I made a half recipe only because that is how much chicken I had to use & I wish there had been more since DH & I fought over the leftovers. Luckily part of our "marriage contract" was that we would negotiate all disagreements & I would win all negotiations. Thx for posting this recipe that is certain to encore at our dinner table. :-)
Grease bottom of 9 x 13" pan.
Place chicken breasts in pan and cover with sliced mozarella cheese.
Cover with soup.
Top with stuffing mix.
Pour melted butter over stuffing mix.
Bake at 375 degrees for about 45 minutes.
Serve and enjoy.