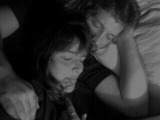 Our Oh-so-yummy and EZ-to-make croquettes! These are great for OAMC too. The croquettes freeze well, then just pop them in the microwave for a quick meal or snack. Does not include 3 hr chill time. Cone shape is traditional for croquettes, but I have made patty shaped ones that are just as wonderful. Try adding some chopped mushrooms too. Thanksgiving leftovers?.. Try Bird's Thanksgiving Leftover Croquettes ;)
Ingredients
Nutrition
2

cups roasted chicken, shredded (cooked leftovers)

1

(10 1/2 ounce) can condensed cream of chicken soup
1⁄4 cup 2% low-fat milk

1

(6 ounce) box seasoned stuffing mix, mix for poultry (or Copycat Stove Top Stuffing Mix)

1

large egg, slightly beaten

2

tablespoons onions, chopped fine

2

tablespoons celery, chopped fine (optional)
breadcrumbs, for dredging
1⁄4 cup vegetable oil, for frying (may need more or less)

Sauce

1

(10 1/2 ounce) can condensed cream of chicken soup

1

cup 2% low-fat milk
Directions
Mix well the chicken, soup, stuffing mix, egg, onion, and celery. Refrigerate 3 hours minimum.
Create a 'log' shape from about 3/4 cup of mixture. Gently drop onto the counter to flatten the bottom to form a traditional 'cone' shape. (about 3" high, 2" in diameter), or form patties for a simpler method.
Roll croquettes in bread crumbs. (At this point, you can freeze them for up to two months or cover them and place them in the fridge overnight to serve the following day. Just bring them to room temperature when ready to use if frying them).
Fry in about 1/4" of oil in skillet over medium heat turning occasionally till golden brown on all sides and bottom, about 10-15 minutes. For a healthier version, they can be baked at 350F for about 25-30 min (from the freezer, bake 45-50 minutes). Keep warm in 200 degree oven.
MAKE THE SAUCE: Meanwhile, In a small saucepan, stir the remaining can of soup with milk, stirring until warmed and creamy.
Pour over croquettes or serve sauce on the side. Traditionally served atop a mound of mashed potatoes for a wonderful presentation.