KaraRN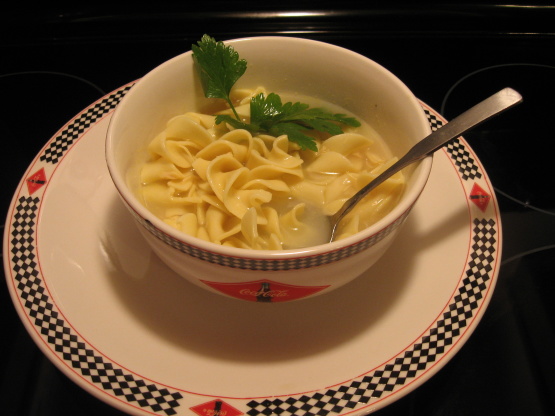 Much better than from a can. This is a super fast recipe for a meal in under 30 minutes. Yummy for a weekday meal made in minutes!
3

cups uncooked egg noodles

1

(9 3/4 ounce) can chicken breasts, drained. (I use Swansons)

6

cups water

3

tablespoons chicken soup base (I use the paste type in a jar)
Boil water in a large pan. Salt to taste.
Add egg noodles.
Bring back to a boil. Remove from heat and let them sit in the water for 15 minutes covered.
Add soup base and Chicken breast.
Place pan back on burner and heat to your desired warmth if not hot enough for your liking.