Nasseh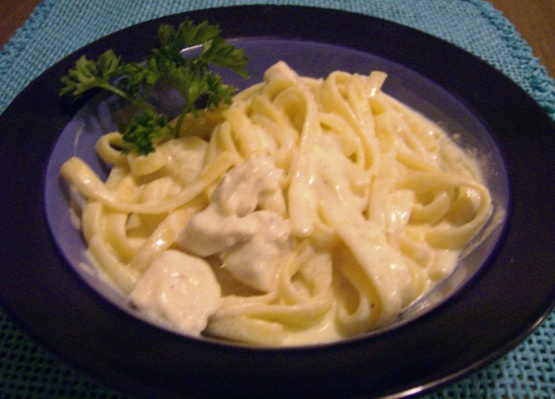 This alfredo dish is delicious and only takes about 25 minutes to make!
2

tablespoons melted butter

8

ounces whipping cream

2

cups shredded parmesan cheese

2

garlic cloves, diced

1

cooked chicken breast, sliced into small pieces

6

ounces pasta, cooked according to directions on package
In small saucepan, melt butter at low heat.
Add garlic, simmer until brown.
Add cream, stir until butter and cream no longer seperate.
Stir in cheese.
Continue to cook at low to medium heat for about 25-30 mins, stirring frequently. Do not allow mixture to boil.
Add pepper to taste.
Combine with chicken and pasta and serve.