Easy Cheesy Topped Burgers
Prep 15 mins
Cook 15 mins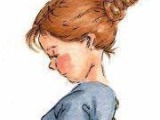 This quick easy and delicious meal is a real pleaser. Who knew something so simple could be so good! Recipe from one of those monthly Pillsbury ones you buy at the grocery store checkout.
2 1⁄2 cups shredded cheddar cheese (10 oz)
1⁄2 cup chopped packaged pre- cooked bacon (about 8 slices)
1⁄3 cup mayonnaise
2 tablespoons ketchup
3 teaspoons red pepper sauce, if desired
12 (1/4 lb) frozen ground beef burgers (3 pounds)
12 slices bread or 12 hamburger buns, if desired
Directions
Heat gas or charcoal grill. In a small bowl, mix all ingredients except patties.
When grill is heated, place frozen patties on grill. Cover grill and cook over medium heat 4 to 8 minutes, turning once, until meat thermometer inserted in center of patties reads 160°F.
Carefully top each patty with about 1/4 cup cheese mixture; cook covered 4 minutes longer or until cheese is melted. Serve on toasted bread.
Most Helpful
We loved the sauce. It is wonderful and the red pepper sauce really makes it that much better. I probably will add more of it next time because we enjoy the heat. My DH kept trying to figure out what was in it. When I told him, he said something like "RRRLLLYYMMY" which I think meant "really yummy" mixed with a mouthful of burger! haha. Thanks for a really different way to serve burgers that is GREAT!
Although we may have clogged our arteries with this one it was well worth it. They were perfect! I did make my own hamburgers just ground beef, salt and pepper. But the sauce just melts perfectly and it doesn't need anything else. I had one and my son and DH ate 2 eacha nd I heard them growling or something. That means they were GREAT! Haha!