Easy Cheesy Spicy Enchiladas
Nasseh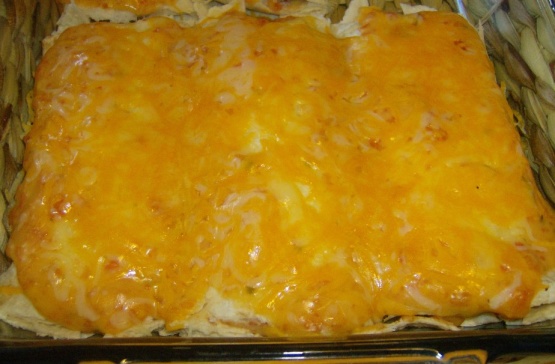 I came up with this recipe after searching through countless others that either had cream of mushroom or cream of chicken soup.
Preheat the oven to 350 degrees.
Spray a frying pan with cooking spray then add the chicken. Sprinkle with salt & pepper & with a dash or two of cayenne. Cook until no longer pink.
Meanwhile, drain half of the juice from the Rotel tomatoes then blend them in a food processor. Mix the cheddar soup & tomatoes together in a bowl. Set aside 1 cup of the mixture to be used on top of the enchiladas.
Stir the sour cream, black beans, chicken, & 1 cup of cheese in with the tomato mixture.
Spoon 3 heaping tablespoons of the mixture into each tortilla then toll up. Lay each tortilla seam down in a 9x13 pan.
Spread the remaining tomato mixture on top of the tortillas then sprinkle with 1/2 cup of shredded cheese.
Cook in the oven for 20 minutes or until the middles are warm. Serve hot.