Molly 6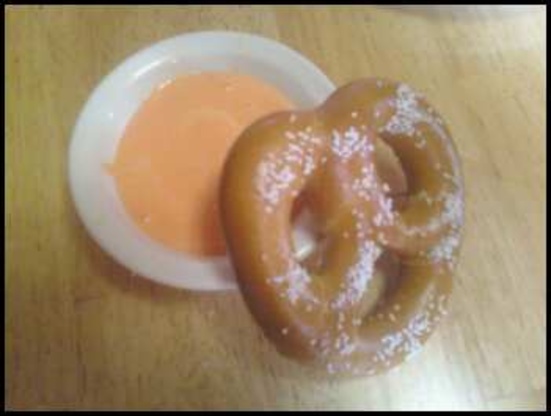 I was craving soft pretzels and cheese when I thought this one up. First I tried just melting some American cheese--that didn't work, but after a few trial and errors I came up with this easy cheese dip with simple household ingredients.
In a medium sauce pan over medium heat melt butter, then add cornstarch.
Slowly pour in the milk. Stir continually until milk thickens.
Once it has thickened add salt and American cheese. Continue stirring until cheese has melted.
Once cheese has melted add mustard to mixture.
Serve with soft or hard pretzels and enjoy.