fawn512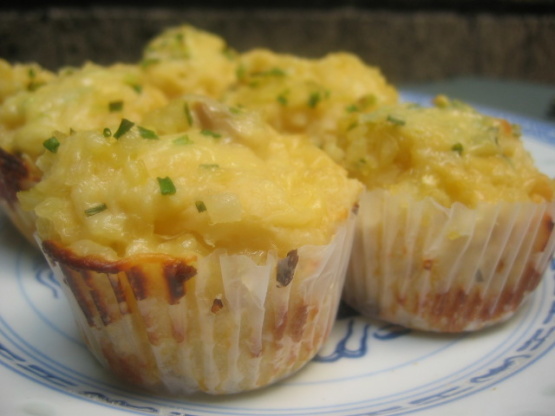 A really easy mielie (AKA corn) bread, lovely with a braai (South African for BBQ) or just as a snack. It's delicious with apricot jam too. I sometimes bake in giant muffin tins and freeze for lunches.

I halved the recipe and came out with 9 muffins, the batter was quite thick compared to the regular muffins. I sauteed the onions with a butter before placing on top of muffins. The muffin itself was quite bland, with a slight corn flavor. It is highly recommended to put grated cheese,onion and parsley on top.
mix flour,salt& sugar.
beat oil, eggs& milk.
add to the flour mixture.
add remaining ingredients, mix and place in well greased circular pot.
sprinkle cheese, onion and parsley over.
bake at 180°C for 1 hour.
spread with butter and enjoy.