Easy Cheesy Hash Browns Potato Casserole
Prep 15 mins
Cook 45 mins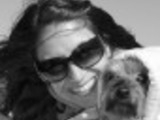 I found this recipe on another website years ago and have been making it ever since. There are similar recipes on this website but I can't stray from this one, it's the best! These potatoes are a staple at my family functions, even my very picky little cousins love them. I usually prepare it a day in advance and bake it when needed.
Directions
Preheat oven to 350°F Lightly grease one 13x9 baking dish.
Place thawed potatoes in bottom of prepared dish.
In a separate bowl combine: 1/2 cup of the melted butter, condensed soup, cheese, sour cream, salt, and onion. Mix well and spread over potatoes.
Top evenly with crushed cornflakes and drizzle the remainined 1/2 cup of melted butter.
Bake uncovered at 350F for 45 minutes.
Reviews
Most Helpful
Although a great recipe and easy to prepare, I was not thrilled with the flavor. I may have added to much onion as the taste was over powering. I suggest sticking to the recipe and not added the extra. Also, next time I would mix the potatoes with the sour cream/soup/cheese then place in the pan.
I did cook the onion in butter before stiring it in to make sure it wasn't to strong. Brought to a birthday pot luck Everyone was so happy to see, it all was gone. maybe should make two of it if taking to a big party :) I almost feel it could have used more corn flakes with that amount of butter? Either way still awesome thanks for posting! Our go to pot luck side dish!
Perfect comfort food! I loved the flavor and texture, not to mention the ease of preparation. My boys were not thrilled though - don't know what about this recipe would turn them off, because it has many of their favorites. Regardless, it will go in our Menu rotation so I can have it! Thank you for such a wonderful sidedish!