ImPat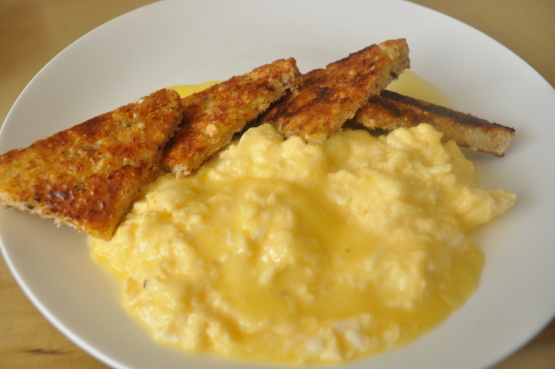 My mom made these for me when I was little. These are so easy & good. Makes 1 serving.

MM brings back warm memories, very similar to the way I used to make scrambled eggs and cheese, except I cooked the eggs longer (I like firmer eggs) and added the american cheese strips after eggs were done cooking, covered the pan and removed from heat to melt the cheese. Definitely very yummy. :D
Beat eggs with FORK, until yolks are blended but not all one colour (makes them better!).
Stir in salt & pepper.
Put eggs in unheated nonstick pan.
Rip cheese into strips & place with eggs in pan.
Scramble until done but not too firm.
Serve with toast or even ketchup if desired.