Easy Cheesy Cheddar Bread
Pamela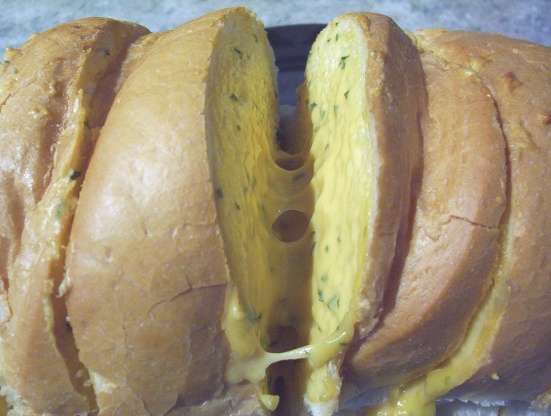 Another fantastic Midwest Living recipe I found years ago. This is so good with a great big glass of wine. Sometimes it's all I want for dinner!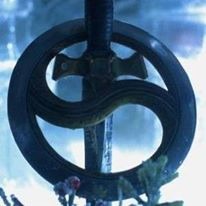 Absolutely scrumptious bread! I could have made this my entire meal tonight...it was that good! I bought a loaf of french bread that was already sliced almost all the way through, then sliced it four times lengthwise to make smaller pieces of the bread. I only used 1/2 of the loaf for our meal tonight and since the pieces were smaller, it required the whole amount of cheese spread mixture to cover all the sides of the slices. I substituted white grape juice for the wine and used 1 T garlic powder instead of the clove. I served this with a chicken mushroom chowder. Since I still have 1/2 of the loaf left, I'm going to get more Velveeta tomorrow and guess what we're having tomorrow night! Thanks for a wonderful recipe!
In a bowl, stir together cheddar cheese spread and butter.
Stir in wine, Worcestershire sauce, parsley, onion and garlic.
Cut bread crosswise into thick slices, cutting to bottom crust but NOT through it.
Spread slices with cheese mixture.
Place loaf on a baking sheet and cover loosely with foil.
Bake at 350 degrees for 20 minutes.