diner524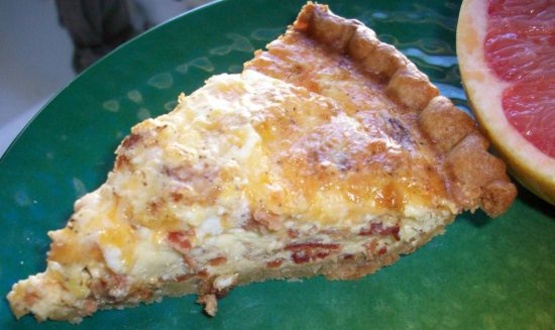 Use a refrigerated pie crust to make this easy and delicious quiche.
This is a great recipe. I recommend adding frozen spinach and maybe crumbled sausage. The last 30-40 minutes, watch closely to get it perfect. 40 minutes is sometimes a little too much. But the author nailed the rest of ingredients. Thanks, my guests ask for it every time
Preheat oven to 350 degrees; fit pie crust into a 9-inch pie plate, crimping edges as desired.
Bake crust 5 minutes.
Sprinkle bacon and cheese evenly over crust.
In a small bowl, whisk eggs and half and half together.
Whisk in salt and pepper.
Pour over cheese.
Bake 40 minutes, or until center is set.
Cut into wedges to serve.
Garnish with chopped cooked bacon, if desired.