Easy cheese scones - in a hurry.
Laura S.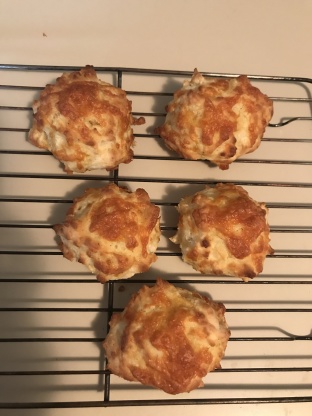 Love these as they are made in a flash with a few ingredients that I always have.

Very good, and EASY. Missing something.. an herb.. sauteed onion/garlic. As a note, 225C=436F and if you dont have self rising flour, add 1 1/2 tsp baking powder and 1/2 tsp salt.
Preheat oven to very hot- 225 degrees C.
Mix flour, cheese, milk and salt together until combined.
The mixture is fairly moist and sticky.
Put about a rounded tablespoon of mixture onto a greased tray.
Makes 10- 12 scones approx.
Sprinkle on the paprika if you wish.
Bake for about 15 minutes.
I turn the tray round half way through cooking for an even result.
Best served warm- split and serve with butter (optional).