Another easy recipe for your slow-cooker. We have soup at least once a week. This one is hearty and a family-pleaser. Add bread, salad and a beverage to round out the meal.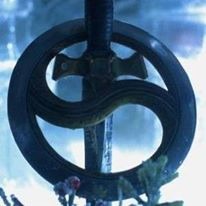 I made this soup last night by cooking it on the stovetop. The grocery store was out of boneless thighs, so I had to use thighs with the bone. I cooked them first and while they were cooling, assembled the remaining ingredients in a dutch oven. By the time all the chopping and assembling of ingredients was done, the chicken was cool enough to debone. I used a local smoked sausage that I browned and drained separately before adding to the dutch oven. After combining all the ingredients, I brought the soup to a boil, then lowered the heat and simmered until the veggies were done. We thought this had a nice balance of flavors and it was easy to prepare. Start to finish, I had the soup ready to eat in a little over an hour. I served this with some crackling bread for an easy weeknight meal.
Put the carrots, pepper, onion, garlic, beans, undrained tomatoes, chicken, and sausage into a 4-5 quart slow cooker.
Next add in chicken broth, wine, parsley, thyme, cayenne, and bay leaf.
Cover and cook on LOW for 7-8 hours.
Adjust seasoning to taste; discard bay leaf and serve.