Redsie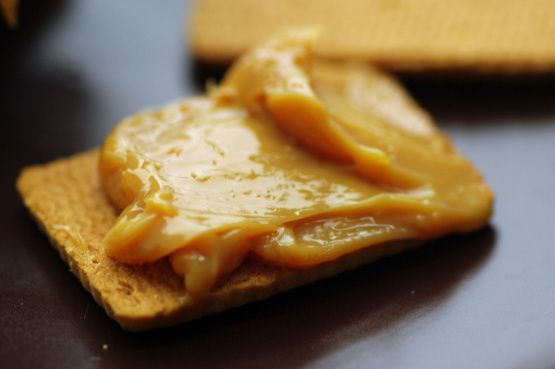 My sister gave me this recipe, it is so great with apples. When I am the only one going to have some I just boil one can. Yum!

I have been making caramel this way for about 10 years now. I simmer mine for about 3 1/2 hours making sure they are always covered with water and adding more water as needed. You can boil as many cans as you like and keep on hand. I make a cake filling with the caramel and chopped pecans....heavenly.
Place the unopened cans in boiling water (peel labels off) and let them set for 2 1/2 hours.
Allow cans to cool before opening.
This sauce is great for apple dipping or over ice cream.
All unopened cans may be kept in the cupboard until you are ready to use them.