Ambervim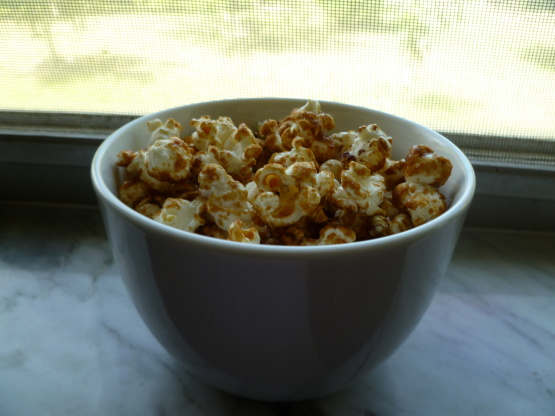 I like to make this for football parties or for any casual get togethers. It turns out great every time! Make it ahead of time and put it in zip-lock bags to keep fresh and crunchy.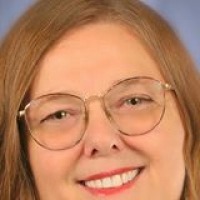 Way easy. Way good. I used air popped corn. Then I melted buter, sugar & molasses in a big soup pot, big enough to hold all the popcorn and mixed it in that. Only took 10 minutes in oven. Do not use top rack as it might burn. I did add kosher salt after it came out of the oven. Molasses is good but not needed.
Preheat oven to 350.
Pop the popcorn and distribute it evenly between 2 large baking sheets with rims.
Divide the peanuts in half and sprinkle on top of the popcorn.
In a heavy saucepan melt butter over medium heat. Stir in brown sugar and molasses.
Bring to a boil and boil for 5 minutes.
Remove from heat and drizzle over the 2 sheets of popcorn, distributing it as evenly as possible.
Bake in oven for 15 minutes, gently turning the popcorn with a large spatula every 3 minutes.
As it bakes, the caramel will melt and cover the popcorn evenly.