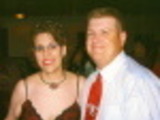 This bread reminds me of Hawaiian Bread when I use a yellow cake mix and vanilla or almond extract. The possibilities are endless.......try chocolate, lemon, caramel, etc.
2 tablespoons butter
1 cup cake mix (any flavor)
2 1⁄2 cups bread flour
2 teaspoons yeast
1⁄4-1⁄2 teaspoon extract (any flavor) (optional)
Directions
Add ingredients according to manufacturers recommendations.
Cycle should be on white or sweet.
Setting should be on light.
Most Helpful
This bread was very tasty, but I did have to add about 8 tbsp of flour to the mix in order to get the right consistency of dough in my bread machine. The crust was thick and very browned, but it was a very good, sweet tasting bread. However, if you don't like a chewy crust, this may not be the bread for you.

I've made this cake bread several times. It smells great baking, and is a treat for breakfast. (I always add 3 tbl. sugar to the listed ingredients) It seems to matter what brand cake mix you use. WhenI used a "name brand" the cake bread came out higher, than it did when I used Walmart's own brand of cake mix.
I will have to try this one again. My loaf sunk in the middle. I did notice the loaf was a bit watery but since it was a cake bread I assumed it was supposed to be that way. The texture of the bread was chewy. I think sugar should have been added to this as well. I set the loaf on light, but it came out with a thick crust for some reason. I will try to take it out earlier this time. Will rate again once I make the next loaf and will post my adaptations, and so on if successfull.