Prep 10 mins
Cook 15 mins
I actually got this recipe from the label on the chicken years ago. It's easy and foolproof.
Directions
Set oven to Broil.
Rinse and pat dry chicken breasts.
Mix together all dry ingredients and rub on chicken breasts.
Squeeze juice of lemon into baking pan, and add a few drops of hot sauce.
Stir mixture in pan, set chicken in wet mixture and flip over to moisten on both sides.
Place a half tbsp of butter on each breast.
Place under broiler for 7 minutes, flip over and broil additional 7 minutes.
Serve on salad or on roll as a sandwich.
Reviews
Most Helpful
Delicious chicken! I love the heat and spice. It was perfect sliced up and served over a salad. I halved the spice rub mixture and still have plently left over for next time. I especially love the lemon/hot sauce method and the flavor that comes from that. Soooo yummy! Thank you!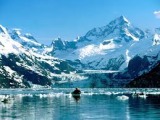 Awesome! I can't believe that this has not been reviewed before. I'd give it 10 stars if I could. I made as directed and also added the white pepper. I wasn't sure how much of the seasoning mix to use so used about 2/3 of it on 4 chicken breasts. This was on the spicy side which we loved. Such a simple way to make blackened chicken. And....there was no need to turn the fan up full blast for this recipe. Thanks for sharing this fantastic recipe, kn00taste. It will be repeated often at my house. Made for Spring PAC 2013.

Superb Cajun chicken! Now giddie up and geaux make this.