Parsley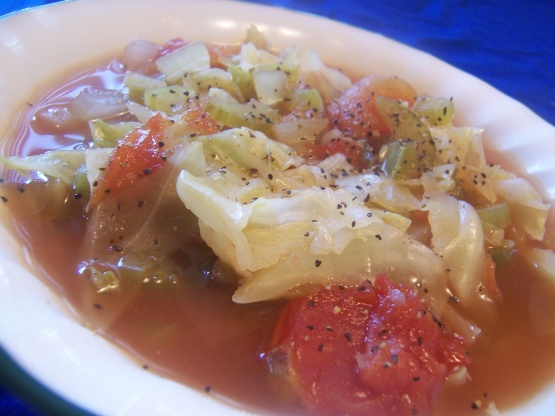 Very few ingredients, quick to make, and tastes great!! I found this recipe somewhere on the internet as part of The Cabbage Soup Diet. I didn't use the hot sauce in my version, but it does sound good to try.

This was very simple and quite tasty. I also added more garlic & some flavored tomatoes I had on hand, and it came out great.
Cut vegetables in small pieces.
In a large pot, add vegetables, soup mix, bouillon cube and cover with water. Season as desired. Boil rapidly for ten minutes.
Lower heat and simmer until vegetables are tender.