Easy Cabbage Roll Casserole
Camart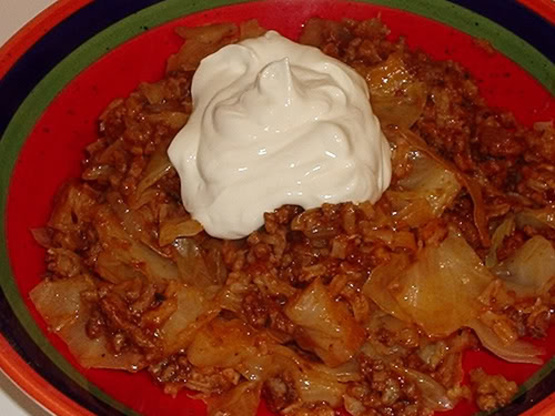 All the taste of authentic European cabbage rolls with a fraction of the work.

This was delicious!! Tasted just like stuffed cabbage rolls.
Lightly saute cabbage in butter and oil for a few minutes (should still remain mostly rigid). Set aside.
Brown beef with onions and garlic, drain.
Add all remaining ingredients EXCEPT for tomato soup (and the cabbage). Simmer.
Layer a casserole dish with ½ the cabbage. Dump in the beef/rice/tomato mixture. Layer top with remaining cabbage. Pour can of condensed soup over top of all.
Cover and bake for at 350 for 1-1.5 hours.